the everyday miracle
Vineyard Christian School could easily be considered an everyday miracle. In 2010 it was a prayer, in 2014 it was a vision, and in 2015 it was a reality. We couldn't be more excited about what tomorrow holds. We are also confident that God has begun this good work and we trust that he will complete it. He alone will receive the honor and glory.
"Then the King will say to those on his right, 'Come, you who are blessed by my Father; take your inheritance, the kingdom prepared for you since the creation of the world.  For I was hungry and you gave me something to eat, I was thirsty and you gave me something to drink, I was a stranger and you invited me in, I needed clothes and you clothed me, I was sick and you looked after me, I was in prison and you came to visit me.' Then the righteous will answer him, 'Lord, when did we see you hungry and feed you, or thirsty and give you something to drink?  When did we see you a stranger and invite you in, or needing clothes and clothe you?  When did we see you sick or in prison and go to visit you?'  The King will reply, 'I tell you the truth, whatever you did for one of the least of these brothers of mine, you did for me.'"
In August of 2014, Tanya and Scott visited Rwanda for a friend's wedding. During that time, they visited Bugesera as well. They learned that the government had gifted this village with land for a school, but it came with a stipulation. Construction on the school had to begin within six months, or the land would be taken back. After returning home to the US, the Rushes prayed and felt led to do something. Not fully understanding what that would entail, they had a yard sale to raise funds for the school. The original plan was to raise enough funds to begin the construction process, just so the land would not be taken away. After the yard sale, they had raised enough money for the entire building foundation and then some. They knew that this was only the beginning of their involvement. With each step taken, God has proven Himself faithful. They have watched God work in miraculous ways to provide for the people of this village and they believe that God has began this good work and He will see it through until it is completed.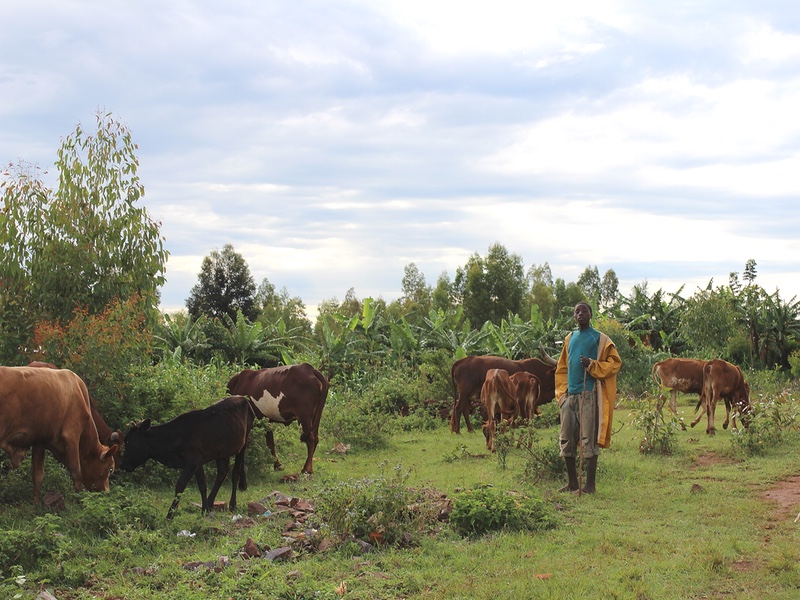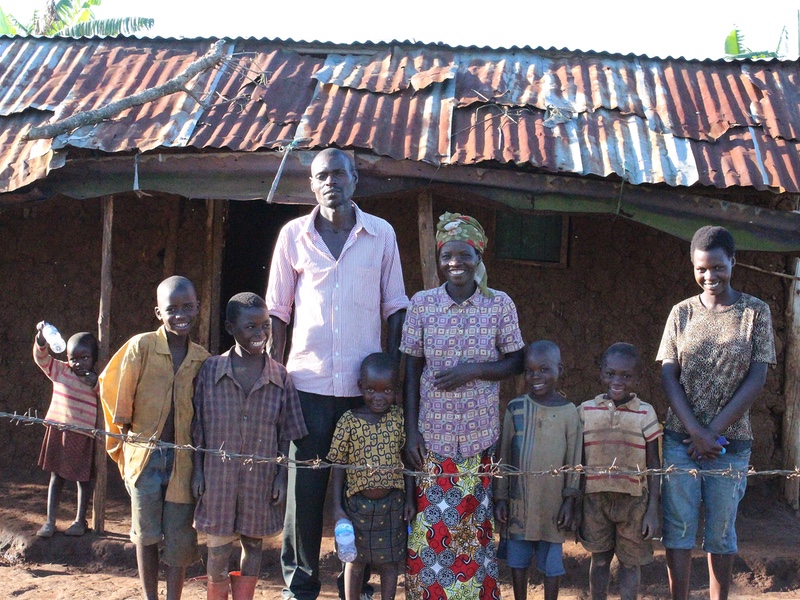 January 26, 2015 the school opened with unfinished classrooms and very few desks. At that point there were 105 students and 2 volunteer teachers. Within the first weeks, the need for more teachers was apparent. The pastor put up flyers and the interviews began. Parents and neighbor began knocking on the door to his home. They begged him to let their children go to Vineyard Christian School. Having compassion for them, he allowed the children to come and sit in the classroom. That way they could at least listen to the teachers and learn.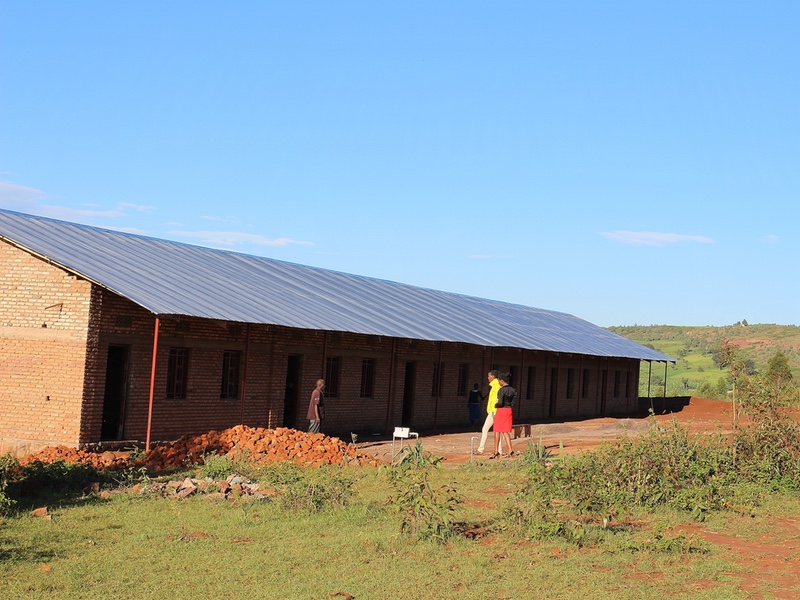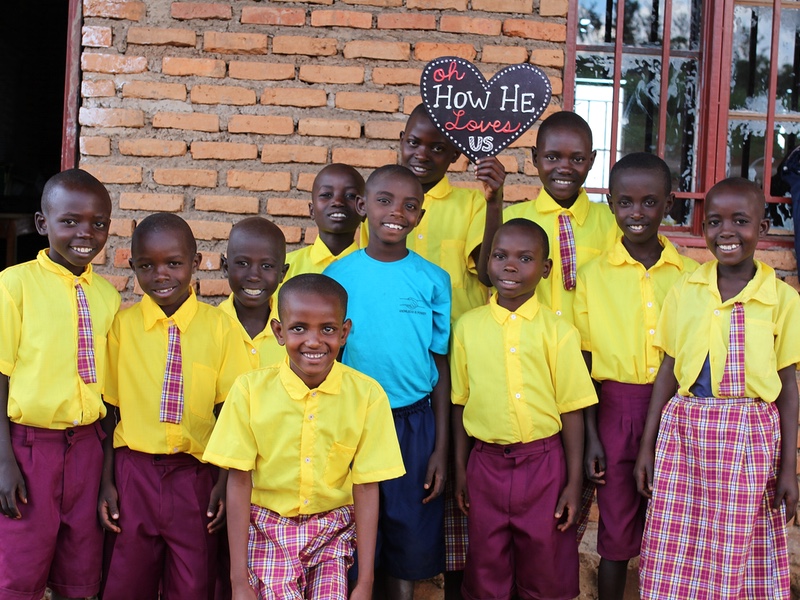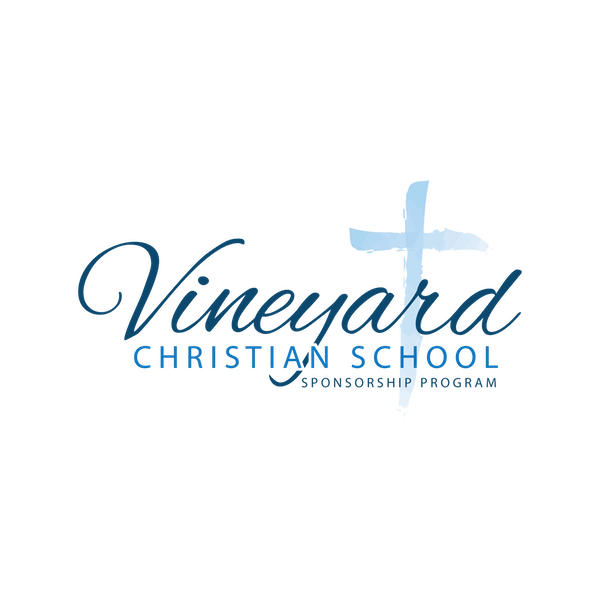 Faith in Christ is not just about knowing the truths of the gospel, but about living them as well. God clearly spoke through James when he said to care for the orphan and the widow. The reality is that Vineyard Christian School would not continue day to day without two things: the blessings of God and the people He calls to support our mission day in and day out. That's right, He is using you to make His name known to this community in Bugesera, Rwanda. Through child sponsorship you can raise a community out of poverty and into a new future. Through child sponsorship you can change the world for a child that is continually blown away that someone that lives around the world loves them, cares for them, and wants them to succeed.

mineduc standards
we adhere and uphold the strict standards set by the rwandan ministry of education

scripture teaching
along with the standard curriculum, the kids are also taught the word of god daily and are given the opportunity to teach others

nearly 600 children
vineyard christian has nearly 600 children that attend our school everyday

paid local staff
the school supports a staff of over 90 rwandans (teachers, night guards, cooks, cleaners, gardener, administrative staff, lawyer, accountant, sewers and weavers)

nursery to primary
We currently teach children in grades nursery 1 (pre k-1) through primary 6 (6th grade). We hope to provide continued support to the students who graduate vcs and move on to secondary schools.

feeding program
the kids eat five days a week at school through funds from the child sponsorship and general donations
sewing and weaving programs
a dual-benefit initiative that serves both the caregivers of the community by providing jobs and the children of the school by providing lunches.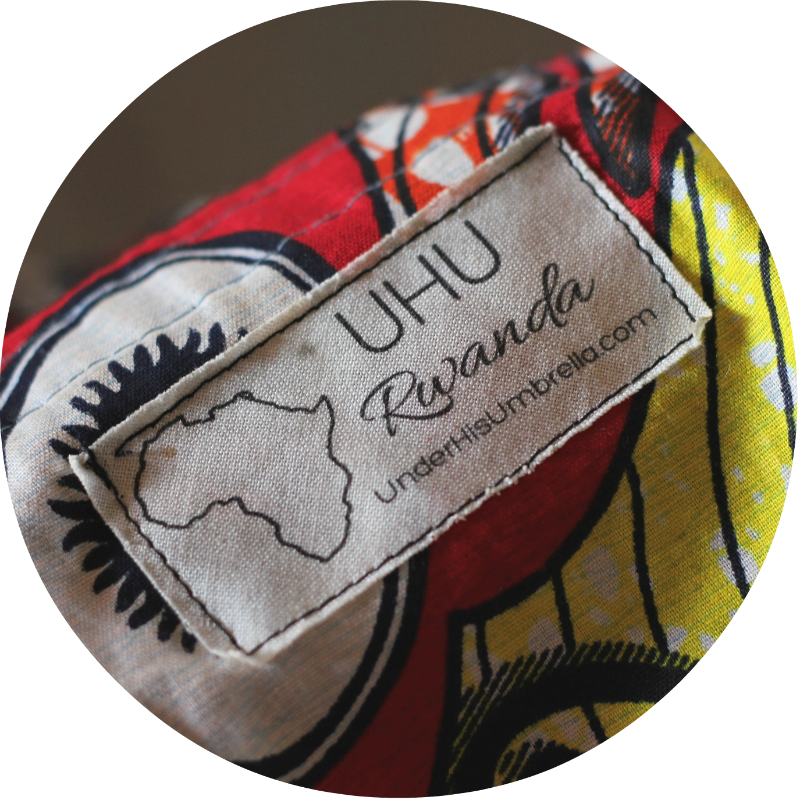 It wasn't long after our first campus was staffed and filled with students, we began to see other needs in the community, especially among those most vulnerable; widows, singles and young mothers who have dropped out of school. Through the prayers of many, the sewing and weaving programs were born. Through these programs the women can provide for their families–something they were not able to do before.
Sewing Program
On our Kanazi campus, Under His Umbrella employs a small team of women who sew backpacks and uniforms for the children and staff, as well as products to be sold at fundraising events.
In 2021, the dream of sharing this trade with others in the community became a reality and the sewing internship was born. Each year, six vulnerable women apply and bravely come to the school to learn complex sewing skills. They also participate in daily Bible studies. Upon graduation, each woman will receive a Bible, sewing materials and a new sewing machine to start their new business. Along with their certificate of graduation, they will have a new community; a place they belong and feel safe, loved, and supported. We will continue to walk with them and support them in their new ventures.
Weaving Program
On our Musenyi campus, we employ a small team of weavers who make baskets of all shapes and sizes, most of which are sold at fundraising events. This year, we added three new weavers and a short-term trainer who will teach new techniques for making different styles of woven products. These ladies are thankful to be part of the UHU team and are eager to learn new skills. Their abundant joy and enthusiasm are contagious.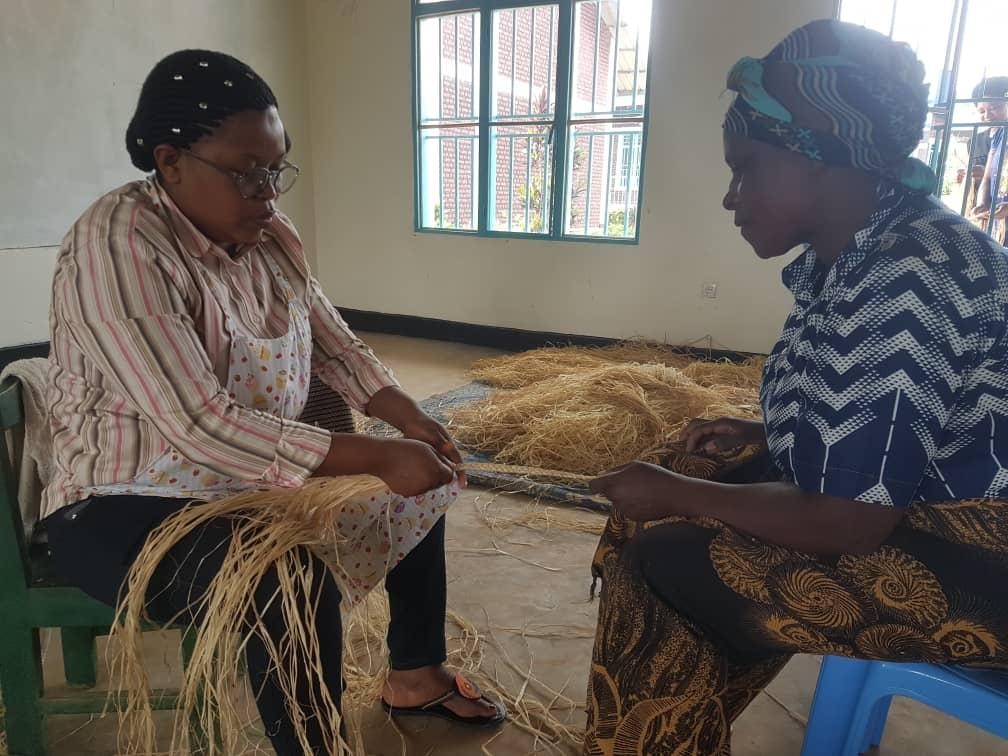 If you'd like to buy products, please contact us at 661-979-0708