OUR MISSION
We are a ministry dedicated to assisting leaders in the local church and their communities as they strive to transform the lives of impoverished children and families through the hope of the Gospel of Jesus Christ.
Scott and Tanya met in high school. They married December 5, 1992 and have five children. Serving God as a family and loving others has become their passion and a priority. Their church, Bridge Bible Church in Bakersfield, California, has provided many opportunities to serve locally, in Mexico, and in Thailand. Short-term mission work has strengthened their relationship with each other and has strengthened their relationship with Jesus Christ. In 2011, Scott found a short-term mission trip to Ethiopia and Rwanda for Tanya and their oldest child, Taylor. The trip was through an organization called Go Be Love and it was during one of these trips that the Rushes spent time in the sector of Bugesera and felt God's call to come alongside the ministry leaders there.
In Ethiopia in 2007, our daughter was found on the side of the road, under an umbrella, with a small bag of clothes. We believe with all our heart that she was in God's loving hand. Our adoption was completed in 2009, and we flew to Ethiopia to bring her home. She always was and always will be under His umbrella. After staying in Ethiopia, visiting our daughter's orphanage, and seeing first-hand the level of poverty there, our eyes were opened. God showed us these harsh realities for a reason. We knew He was calling us to try to make a difference in the lives of the impoverished. It is only by the grace of God that we have come to this place of uniting as His family, under His umbrella, to love His people.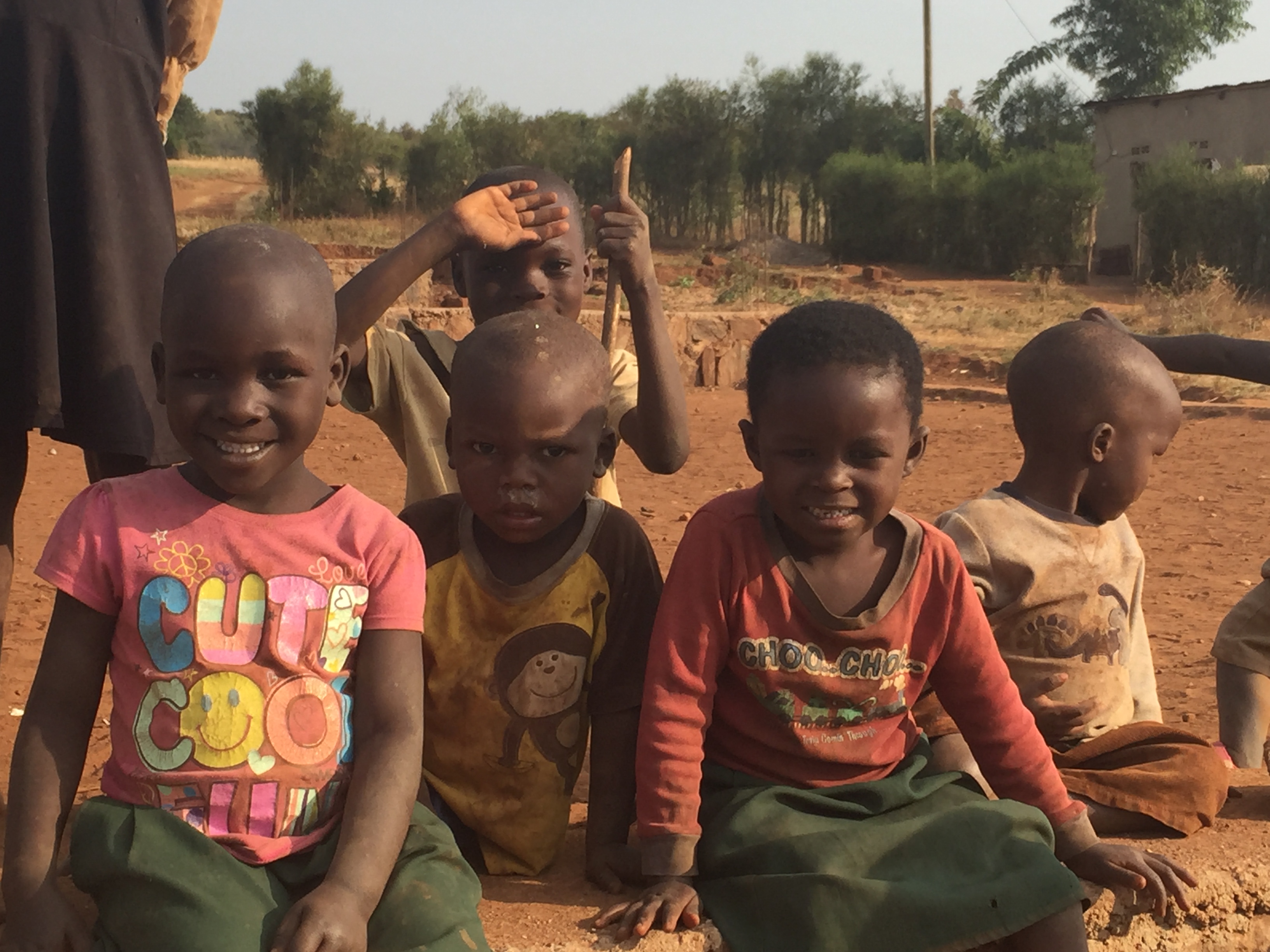 In August of 2014, Tanya and Scott visited Rwanda for a friend's wedding. During that time, they visited Bugesera as well. They learned that the government had gifted this village with land for a school, but it came with a stipulation. Construction on the school had to begin within six months, or the land would be taken back. After returning home to the US, the Rushes prayed and felt led to do something. Not fully understanding what that would entail, they had a yard sale to raise funds for the school. The original plan was to raise enough funds to begin the construction process, just so the land would not be taken away. After the yard sale, they had raised enough money for the entire building foundation and then some. They knew that this was only the beginning of their involvement. With each step taken, God has proven Himself faithful. They have watched God work in miraculous ways to provide for the people of this village and they believe that God has began this good work and He will see it through until it is completed.