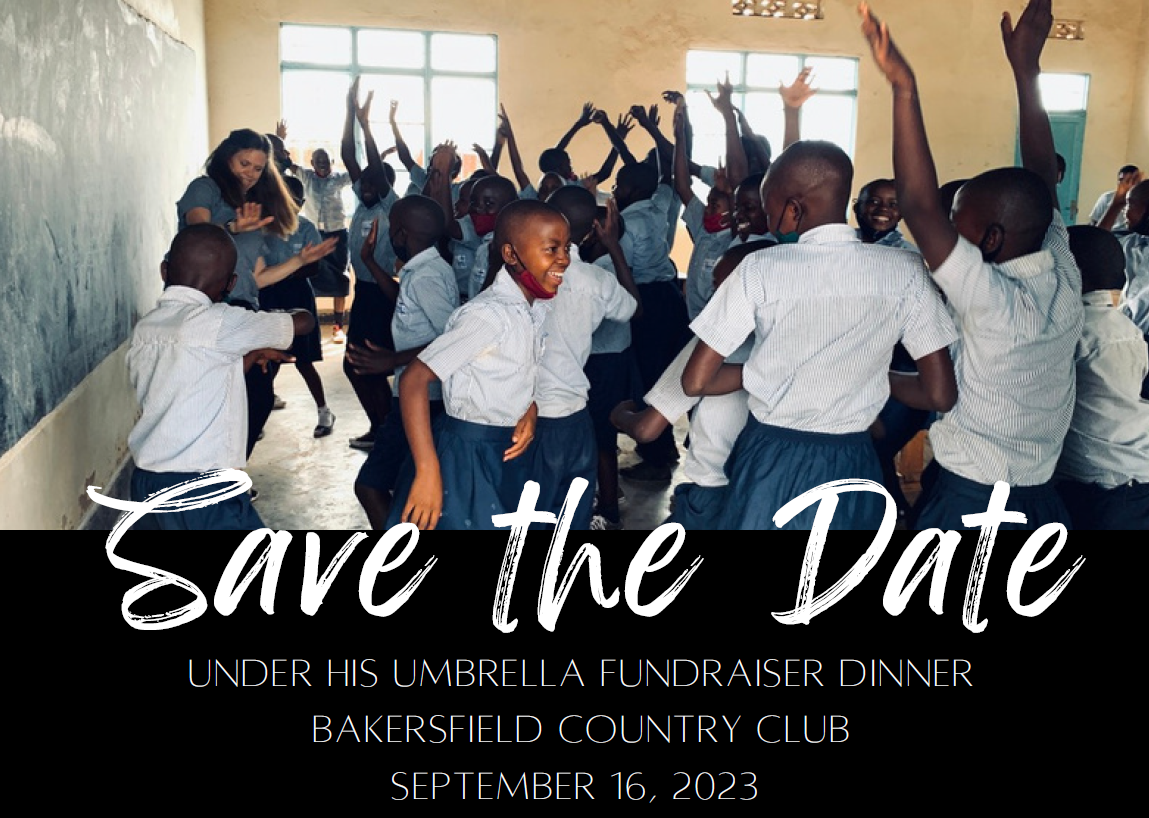 You are invited to the 8th annual Under His Umbrella Annual Dinner Auction at
Bakersfield Country Club
Saturday, September 16, 2023 at 6:00 p.m.
The evening will include a silent auction, dinner and dessert
followed by a ministry update, live auction and cash call.
By sponsoring a table of 8 or 10 or by purchasing individual tickets, you help underwrite the costs of the evening.
Proceeds from the dinner, silent auction and cash call will help complete building projects, add improvements
at both campuses, and provide scholarships for children attending secondary schools.
We hope to see you at Bakersfield Country Club this Fall!
Dress code is anywhere from dressy casual to semi-formal.
SPONSORSHIP OPPORTUNITIES:
PLATINUM SPONSOR – $5,000
Full page ad, premium table for 10, name recognition in the program and slideshow
GOLD SPONSOR – $3,000
Full page ad, premium table for 10, name recognition in the program
SILVER SPONSOR – $2,000
Premium table for 10 and name recognition in the program
TABLE FOR 10 – $1,500
TABLE FOR 8 – $1,200
INDIVIDUAL TICKETS – $150
Click here to purchase tickets